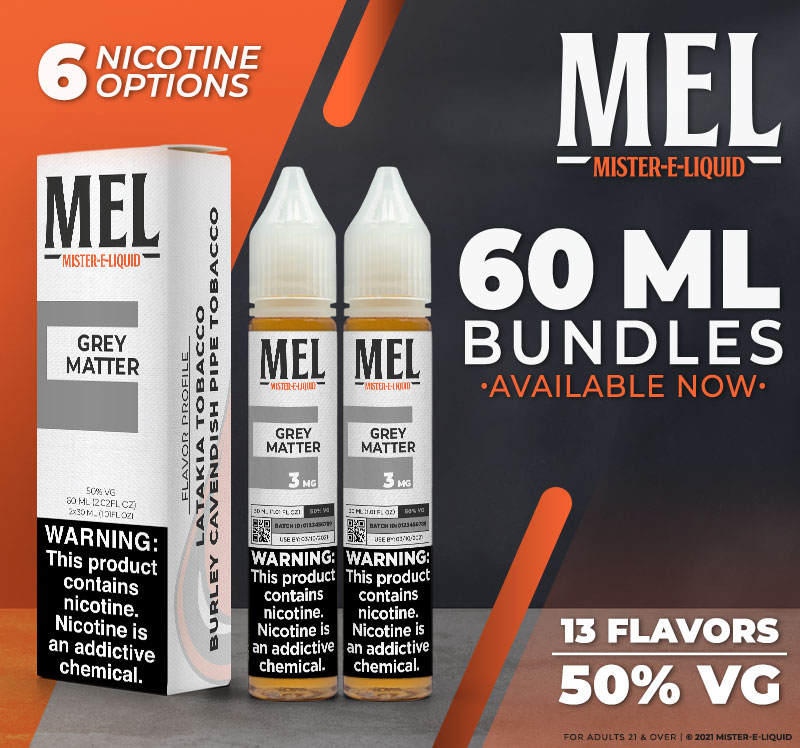 All 13 flavors in our MEL Brand Collection line of e-liquid are available in 60 ml bundles! Made up of two PMTA-submitted 30 ml bottles, the MEL line is easier to carry than a full 60 ml bottle. Not only do these boxes fit better on your shelf, but they allow for you to decide whether you'd like to offer your customers their favorite flavor in a 30 ml, a 60 ml package, or both!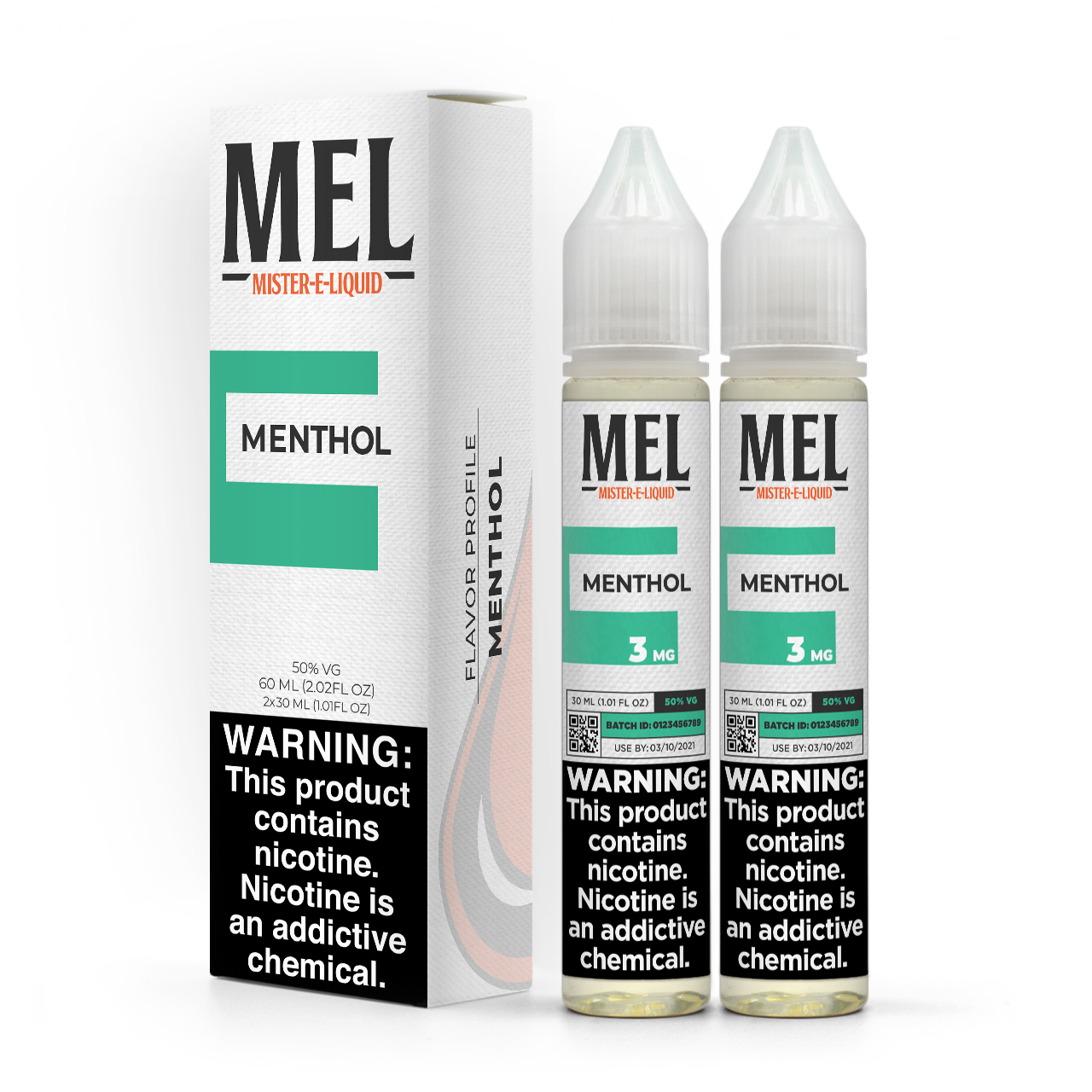 As a vape shop owner, one of the things to keep in mind is the longevity of the e-liquid lines you're bringing in. You don't want your customers to suddenly find that their favorite flavor is no longer available, which is why it's important to bring in lines that have been PMTA submitted!

Mister-E-Liquid's MEL line is currently in the Substantive Review phase of the PMTA process, and is our stake in the future of vaping. Read more about it here!